New Additions to our Fine Fingerprint Jewelry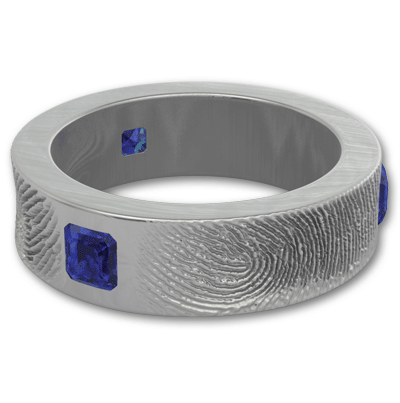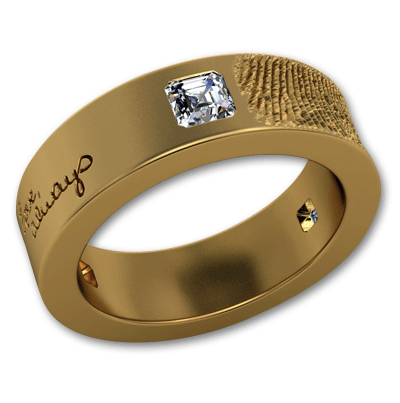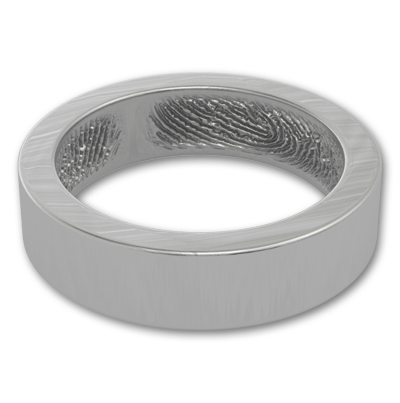 "I love my locket. It is just so awesome. I was so excited to get it. It just turned out perfect. I really appreciate what you have done for me." ~Amy A.
The quality of our personalized fingerprint jewelry is unmatched. Each one of our custom made keepsakes is design for you. Each piece is unique with not only the fingerprint or thumbprint, but with the handwriting, love note, signature or drawing of the one you love. We strive for customer satisfaction. Most of our designs can be created with more than one prints - fingerprint, thumbprint, hand print or footprint. Contact us to create your truly personalized jewelry keepsake today!
Our spring flower pendants can be made with or without a side leaf. Our sunflower slider is a very popular design for summer. Our new fingerprint bicycle design is created for the Multiple Sclerosis Waves to Wine bicycle fundraiser. Our Darth Vadar lookalike key fob is perfect for dads. Our puzzle piece was created for those who's lives are touched by autism. In line with our popular rope loop heart pendant, we have redesigned it for two hearts with fingerprints. All our custom designs can be created using an inked or impression fingerprint or thumbprint, baby hand or footprint and pet paw and nose prints. Include an inscription or a handwritten message with our Love Notes Signature Collection®.
Our solid cast sterling, gold and platinum are custom created, cast and finished by hand. Each fine fingerprint jewelry design is unique and enhances the special features and personalization of the fingerprint. We have the largest precious metal selection and most unique custom fine fingerprint charm and pendant designs for your special jewelry keepsake. It will be the one piece of jewelry you'll never forget and cherish for a lifetime.
All of our custom fine fingerprint jewelry keepsake designs are available in solid cast .925 sterling silver; 14k and 18k yellow, white, rose and green gold and platinum through the art of lost wax casting. We offer the highest quality genuine birthstone and diamonds. If you are looking for another stone or a specific color, just let us know. We will also set your own stone in your fingerprint necklace. Our designs are limitless. Our quality and customer service is unmatched. Create a keepsake, a memorable piece of jewelry, a touch of your child, a memory of your loved one with our custom fine personalized fingerprint jewelry designs.
Each and every keepsake jewelry and bronze sculpture piece is custom made making your special keepsake gift truly unique. You can create your own design for that heartfelt gift for you or your loved one. Add a special message, love note or signature on the back with our Love Notes Signature Collection®. Engraving is complimentary with every order.
Our Pet Collection includes pet paw and nose impression and relief pendants, ornaments and paperweights. Our custom pet designs can be created in sterling silver and bronze.
Each fingerprint or thumbprint jewelry keepsake ordered is commissioned and custom crafted, cast and finished by hand. Any surface variations is to be expected and adds to the natural beauty and individuality of these hand crafted unique fingerprint jewelry. We believe in providing a beautifully crafted quality keepsakes. We guarantee our workmanship, product quality and customer satisfaction.
Lost Loved Ones and Funeral Home Information
Please e-mail us or call 888-515-8324 if you have any questions about our products.
Accepting VISA, MasterCard, American Express, Discover and PayPal
Copyright 2006-2014