Imprint On My Heart Fine Fingerprint Jewelry Designers
Most designs are created by our founder and jewelry designer, Kathryn Albers. But many of our designs have come from customer's ideas. Many of our new fingerprint jewelry designs are envisioned with the desire to create a loving, heartfelt reminder of the one who's fingerprint it carries. With fabulous customers and their feedback, we have created many new designs to meet their needs.
Each one of our fine fingerprint jewelry keepsakes is custom made. Attention to the detail of the fingerprint is of utmost importance. We care about our customers and creating a jewelry piece that will be cherished for generations. Kathryn Albers and our designers have a passion for creating unique jewelry. We have several custom design requests and work to help our customers create their drawings into great fingerprint designs.
From birthday gifts, wedding presents, celebrating children and creating memorials for lost loved ones, we can create the design to fit your personal style and needs. Contact us to create your fine fingerprint jewelry today!
Imprint On My Heart®, PO Box 223122, Carmel, CA 93922-3122
E-mail or call 888-515-8324
"I love the earrings. They are absolutely perfect. I started tearing up a little when I saw them. So I just wanted to let you know that I really, really love them!" ~ Jennifer M.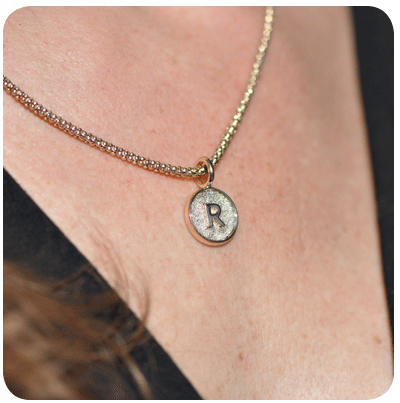 Each jewelry item you order is commissioned and custom crafted, cast and finished by hand. Any surface variation is to be expected and adds to the natural beauty and individuality of these hand crafted unique fingerprint jewelry. We believe in creating beautifully crafted quality keepsakes and customer satisfaction.
Please e-mail us or call 888-515-8324 for information or if you have any questions about our products.
Accepting VISA, MasterCard, American Express, Discover and PayPal